Page - News / Events
Extra, Extra…Read All About It!
Find out: What's Happened as well as being up to date on Coming Up Events
Southern Oregon Brainstormers & the Brain Injury Alliance of Oregon invite you to our 6th ANNUAL CAMPING, RAFTING, HIKING TRIP. Individuals with brain injury and their families and friends come camping with us on the Rogue River at Indian Mary Park off of I-5 Merlin exit 61. Above all, don't miss out on the fun. More Info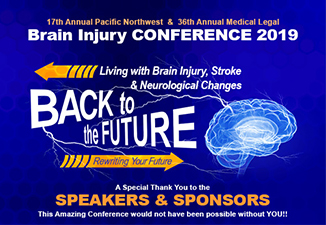 Idaho State University's Institute of Rural Health in cooperated with the Brain Injury Alliance of Idaho along with its other partners to provide a public comment period on Idaho's first 5-year TBI plan. The review process took place from August 20-31, 2018. Therefore, we have the plan here for you to read. Please, submit your feedback to Russell Spearman at spearuss@isu.edu or call him at (208) 373-1773. Thank You.
Have YOU HAD a brain injury?
Please Call: 1-800-544-5243  /  503-961-5675