Blogs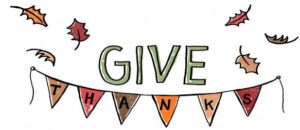 Celebrate Giving Tuesday with us! As we celebrate the holiday season, take a moment to give thanks for what you have and help support the Brain Injury Alliance of Oregon  (BIAOR). We are celebrating Giving Tuesday, December 3rd.  All donations are used to assist individuals with brain injury, their families and the professionals who serve them.  Your donation will make a difference in someone's life.
Help support the programs and services we offer to those living with a  brain injury, their families, and providers.
Your Support Makes a Difference!
BIAOR is thankful for YOU!